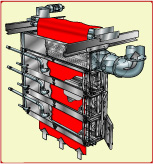 Imprint

Editorship pursuant to § 6 of the Interstate Agreement
on Media Services.

ETD
Inhaber Robert Berwick
Vossn Weg 4,
D-21218 Seevetal,
Deutschland.
Telefon: ++49 (0)4105 2008 /9
Fax: ++49 (0)4105 2000
Handy: ++49 (0)173 928 4925

E-Mail: info@babcocktextilmaschinen.de
E-Mail: sales@babcocktextilmaschinen.de
E-Mail: info@etd.net

Owner:
Mr. Robert W. Berwick

Data security delegate:
Mr. Robert W. Berwick

Tax office:
2315 Buchholz,
Germany

Tax number:
15/103/03771

International VAT identification number in accordance with § 27 value added tax law:
Number: DE 114899935

Company communication/editorship:
ETD

Illustrations, Graphics, Internet Layout/ISP: This Website was developed by the company ETD.
(Address: http://www.etd.net).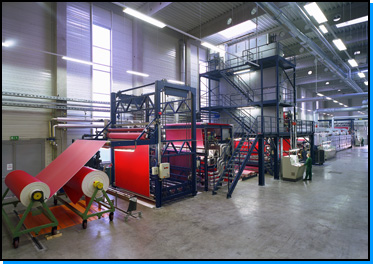 Legal Information

The information on this Website is constantly examined and updated. However neither the ISP or ETD assumes any responsibility for the accuracy of the information, for topicality, correctness and completeness of our Websites, or by means of hyperlinks reference (if available).

Contents and structure of these Website are copyright protected. The duplication of information or data, in particular the use of texts, text passages or pictorial material and photos requires, if not expressly stated, the previous written agreement of ETD.

Copyright © 2006 ETD. All rights reserved.


Disclaimer/ Non-liability

clauses

:

1. Guarantee - Content
The illustrations in these web pages only represent a selection from ETD's product range. They do not necessarily correspond with the current state of technology. We retain the exclusive right to technical modifications. Materials provided by ETD exclusively serve customer service and informational purposes. Information and statements contained in our web pages were carefully examined and checked by ETD or third parties. We strive to expand and update this publication continuously. ETD does not assume any responsibility concerning the accuracy, completeness, relevance or quality of the provided information. Liability claims against ETD in regards to damages of an intellectual or material nature that were caused by the use or non-use of the offered information and/or by the use of incorrect or incomplete information are essentially ruled out, provided no intentional or gross negligent blame against ETD is present. ETD retains the exclusive right to update, delete or partially or completely terminate the publication of their web pages without any special announcement.

2. Links
The liability for links on web pages outside ETD's area of responsibility would only be enforceable if ETD has knowledge of the contents and if it would be technically possible and plausible to prevent any direct use of any illegal contents. ETD hereby expressedly declares that no illegal contents have been observed on the linked web pages at the time of the placement of the links. ETD has no influence on the current and future design, contents or authorship on the linked web pages. ETD is therefore dissociates itself from all contents of the linked web pages that were changed after the placement of the links. ETD's web page may have been linked to another web page via hyperlinks without ETD's knowledge.
ETD does not assume any responsibility for the content, presentation or any other connection to ETD in web pages of third parties. The use of a link of this web page to the web page of a third party leads to exiting the ETD web page and is the responsibility of the user. This determination applies to all links placed within a particular internet offer. The provider of the page that was referred has the sole responsibility for any incomplete, incorrect or illegal contents and especially for damages resulting from the use or non-use of such information.

3. Protection of Privacy
If the potential to enter personal or business data (names, addresses, email addresses) exists within ETD's web pages, it is voluntary. ETD treats these addresses according to currently valid privacy regulations.

4. Copyright
ETD strives to only use objects produced by ETD and to observe copyrights of objects used on their web pages. The copyright for published, independently produced objects solely remains that of ETD. The contents of this web page may not be changed without the prior written consent by ETD and may not be reproduced, presented, distributed or otherwise used for public or commercial purposes. The publication or transmission of illegal, threatening, libellous, defamatory, obscene, pornographic or other materials that are in violation of US Federal or State laws or International laws is prohibited.
Contents of this web page are protected under copyrights. Any reproduction or use of such text, pictures, graphics, video and animation files as well as their arrangement on ETD's web page(s) is protected by copyrights and other protective laws. Legal protection applies also to databases and similar provisions. The contents are only available for the intended retrieval on the internet.

5. Trademark rights
ETD is protected under trademark rights.

6. Effectiveness of this liability damage waiver
This liability damage waiver should be viewed as a part of ETD's internet offer which linked to this page. If parts or individual phases do not or no longer completely correspond with the current legal position, the remaining parts of this document remain untouched in their content and in the validity.

System requirements
This web page is optimized for Microsoft Internet Explorer 4.0 (Windows 95/98/NT4), Internet Explorer 5.0 (Windows 98SE/ME/2000) and Netscape Navigator from Version 4.08. JavaScript and Adobe Acrobat from Version 4 are required to properly display the pages.

© 1979-2006 ETD.